Welcome to my Website - Mark Kay 365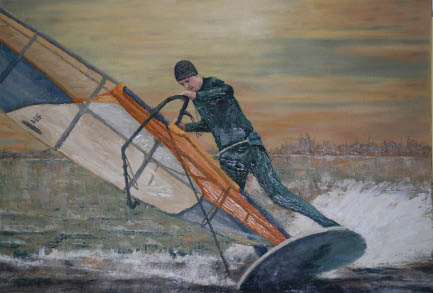 Inland National Champion 2013
Rochdale Windsurfers Take National Raceboard Series Titles

Heywood's Mark Kay and Rochdale's Harriet Ellis walked away as champions in Windsurfing's Stenaline National Raceboard Cup series at the weekend. The event taking place at the Olympic venue of Weymouth & Portland National Sailing Academy saw Mark, aged 40, 12 times national champion and former world champion as overall winner to take the series of 6 events. Harriet, aged 19, 2011 women and youth women's raceboard world champion won the final event to take first lady in 5 of the 6 events and take the series.

Events have taken place at various coastal locations around the country run by the United Kingdom Windsurfing Association and sponsored by Stenaline. This season has seen the sailors presented with a range of challenges from very light wind conditions to winds in excess of 30 knots and very heavy seas.

Mark, who has coached Harriet throughout her windsurfing career, continues to perform at the highest level and recently finished 4th at the 2012 World Raceboard Masters in Holland.

Harriet, whilst studying Sports Science & Management at Loughborough University and working during holidays at Hollingworth Lake as a windsurfing instructor has managed to complete the full racing season.

Maui Ultra Fins team members Harriet and Mark sail the standard Slalom fins.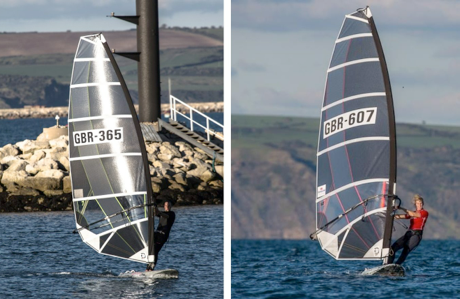 Windsurfing National Champion 2012
Mark Kay gets hat trick
Winning the 2012 Windsurfing National Series on Demon Sails.
After winning the 2010 & 2011 series mark proved he is one of the UK best raceboard windsurfers winning his 12 UK title to become the 2012 champion, it was a long hard battle this year with some epic events, A big thank you to Demon Sails who has supported Mark for over 14 years and help develop the winning sails we have today.
Windsurfing Worlds Medenblik 2012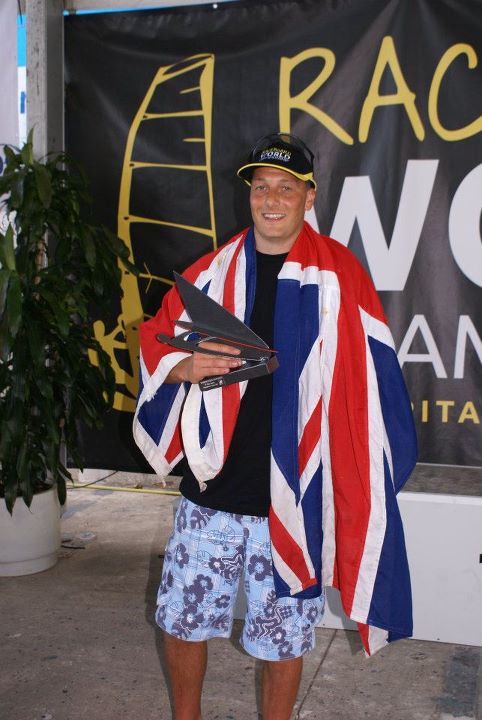 Bronze Medal
3rd Master
An epic weeks windsurfing against some of the best sailors in the world
we completed 15 races with two discards, had sun and wind most days the
perect sailing holiday
See all results click on link - RESULTS
Faster By Design
VG7 -2011 & 2010 UK CHAMPION
The VG7 has dominated UK racing since its introduction in 2010.
It has won the UK cup series and the UK inland series for 2 years running in the hands of Mark Kay.

Series Results over a season tend to be the true reflection of equipment as it has to perform over the full range of conditions, from the 3-5 knot drifiting races through to the howling screaming 25 knot ones! The VG7 has proven itself 2 years in a row, in the only arena that matters, the racecourse.